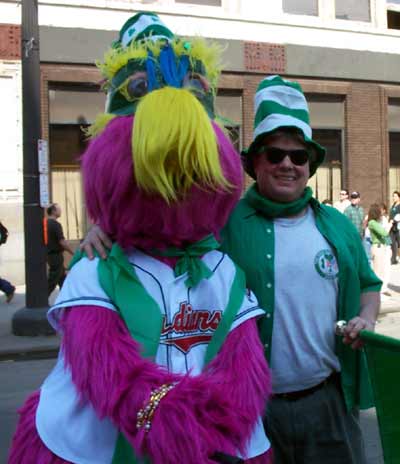 It's hard to find anything funny or interesting about the Cleveland Indians that the movie "Major League" didn't cover already.
This team is relatively the same team that went 81-81 in 2008 with the addition of a couple minor league contract offers that could potentially pan out and a duo of Chicago Cubs added to the fold.
I like to think of the Indians in the same way I do of the Houston Astros. Both teams seem to mail it in for the first few months of the season, looking out of contention, then pour it on during the final month or two and actually finish with a respectable record.
The bullpen had some troubles in 2008 after being one of their greatest strengths in 2007. New addition Masa Kobayashi, not the hot dog guy, had an ERA of 4.53 while glue guy Rafael Betancourt had an ERA of 5.07.
New addition Kerry Wood will take over the closer's role this season and can give Cleveland the opportunity to use Jensen Lewis in a set up role.
Second baseman Mark DeRosa came over from the Cubs and should get the full-time job at second base out of the gate. This move shifts the entire infield around with Jhonny Peralta moving from shortstop to third base and Asdrubal Cabrera going from second base to shortstop.
The rotation is the biggest question mark if you ignore 2008 Cy Young Award winner Cliff Lee.
Lee doesn't exactly have a track record of success so it remains to be seen if last season's good fortune was anything but a bit of luck.
Former up-and-coming ace Fausto Carmona looked horrific in his second go-around and the back end of the rotation is made up of retreads like Carl Pavano and Anthony Reyes. Trust me on this, if Dave Duncan can't turn you into a good pitcher, nobody can.
All in all this season depends on the bounce back possibility of designated hitter Travis Hafner and first baseman Victor Martinez. I wouldn't bet on either one of these guys but Martinez' middle name is Jesus after all.
Photo Credit: Greatlakesgeek.com